Saudi delegation concludes Latin America tour in Panama
Posted on 2023-09-19
Saudi delegation concludes Latin America Tour in Panama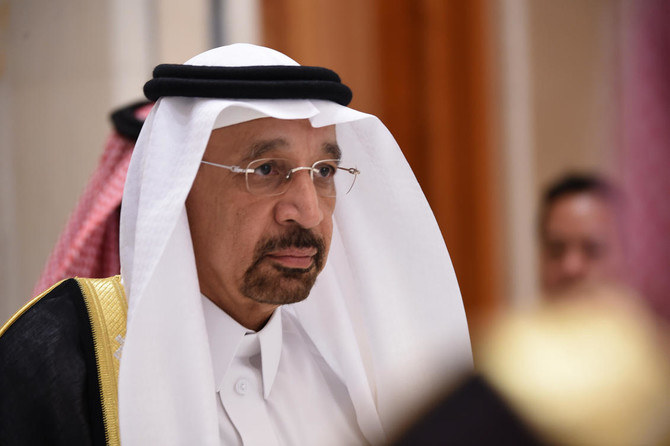 SAO PAULO: A Saudi delegation headed by Investment Minister Khalid Al-Falih concluded a 10-day tour of Latin America on Wednesday with a visit to Panama, considered by analysts to be a major communications and logistics hub in the region.
Accompanied by a number of Saudi officials, Al-Falih met in Panama City with Foreign Minister Janaina Tewaney Mencomo and Commerce and Industry Minister Federico Alfaro Boyd.
They discussed cooperation opportunities regarding energy production, logistics, connectivity and real estate, as well as the potential establishment of Saudi companies in the Central American nation.
Saudi Arabia and Panama formalized diplomatic relations in 2015. In February 2022, Saudi Foreign Minister Adel Al-Jubeir visited Panama and talked with then-counterpart Erika Mouynes about decarbonization and energy transition. Panama offered to function as a distribution hub for the Kingdom's green hydrogen.
In April 2023, the two countries held the Panama-Saudi Arabia Investment Meeting. Panamanian authorities presented to a delegation of businesspeople led by Saudi Deputy Investment Minister Badr Al-Badr all the benefits the Central American country could offer if they decided to establish their companies there.
Company owners of sectors such as logistics, agribusiness, petrochemicals and energy were present.
In May 2023, Al-Jubeir visited Panama again and discussed with Tewaney and other officials potential cooperation in different fields.
Carlos Guevara-Mann, professor of political science and international affairs at Florida State University in Panama, said the country is almost a mandatory destination for those who want to increase their presence in Latin America.
"Panama has been a major point of communications and redistribution of goods in the Americas since the times of Spanish colonization. It keeps being attractive for any company that needs to get into Latin American markets," he added.
Historian, journalist and Middle East expert Alberto Jabiles said Panama consolidated its logistical role in recent decades with several ports and one of the most important airports in Latin America.
"The airport of Tocumen has flights to every major Latin American city, besides destinations all over the world, including the Middle East," he told Arab News. In the first half of this year alone, the airport handled 8.5 million travelers.
A few years ago, Panama modernized its canal, which has connected the Atlantic and Pacific oceans since 1914. The canal is now capable of receiving larger ships.
"For all these reasons, Panama can't be seen merely as a market of 4.3 million people. It's a major entrance for a market of more than 600 million Latin Americans," Jabiles said.
A report by the Inter-American Development Bank showed that more diplomatic exchanges and free trade agreements between the Gulf states and Latin America and the Caribbean could increase annual foreign commerce by $13 billion.
The report said Latin American and Gulf nations should "sign agreements for trade, investment and double taxation; increase the number of diplomatic missions; raise the number of direct flights; and strengthen communications between companies in order to tighten commercial ties."
Al-Falih's Latin America tour included heavyweight trade partners of Saudi Arabia such as Brazil and Argentina, as well as smaller nations such as Uruguay, Costa Rica and Panama — a sign that the Kingdom seeks to establish closer ties to the region and cooperate at different levels. In Costa Rica, it was announced that Saudi Arabia will establish an embassy there.
For Latin American countries, which need to develop their infrastructure and invest in energy transition, Saudi financial support may be vital.
"For Panama, it's important to diversify its economy and sources of investment, so creating ties with other nations, like Saudi Arabia, is important," Guevara-Mann said.
The Central American nation may present a few advantages over some of its neighbors, said Jabiles, adding: "Panama has a consolidated service-based economy and is a major finance center.