The 10 Best Places to Retire in Panama
Posted on 2023-09-19
The 10 Best Places to Retire in Panama
Consider these lush and affordable retirement locales in Panama's cities, beaches and mountains.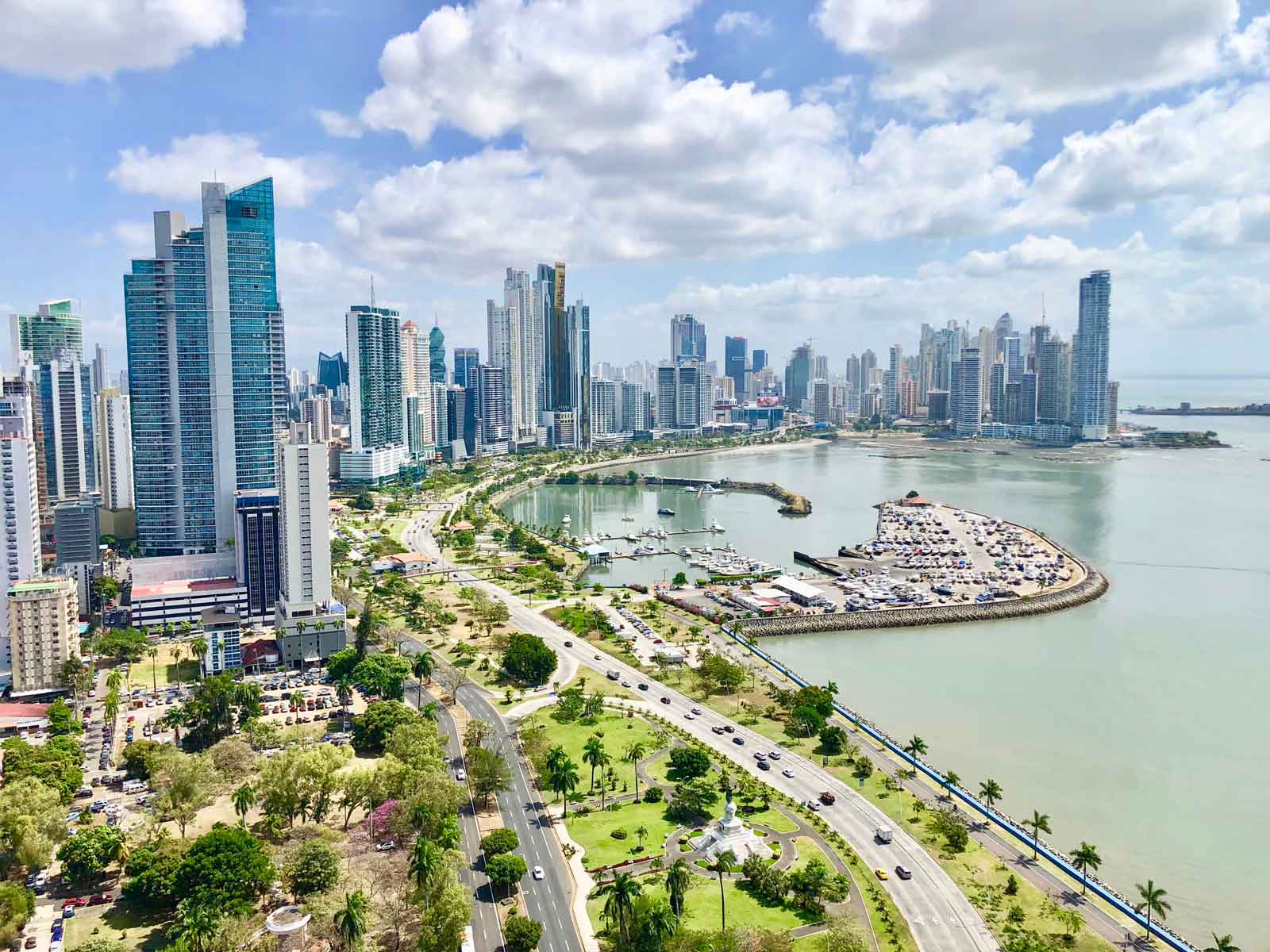 Panama continues to emerge as an equatorial destination of choice for tens of thousands of expats and retirees looking for a jungle paradise to call home.
The 29,000 square-mile island links North and South America in a geographically elongated "s" shape that borders Costa Rica to the west and Columbia to the east.
Panama is also one of the Caribbean's largest economic engines with a gross domestic product growth rate of 5.7% in 2023 and 5.8% in 2024, according to the World Bank. From its grand Panama Canal to its lush indigenous jungles, Panama is one of the most beautiful and economically enticing countries for expats to call home in retirement.
Where are the best places to land in Panama as a foreign retiree? This list should get you on the right track for your golden years.
Panama City.
Coronado.
Chitré.
San Francisco, Panama City.
El Valle de Antón.
David.
Volcán.
Boquete.
Puerto Armuelles.
Boca Chica.
Panama City
As the largest city in Panama with one of the biggest banking and finance sectors in all of Central America, Panama City is a bustling metropolis with great views, tall skyscrapers, a thriving metro system and a healthy and vibrant nightlife.
Ocean-view apartments can be had for about $1,200 per month or you can buy one outright for as little as $250,000. Panama City is also close to the Panama Canal and adjacent to some of the best jungle mountain hiking in the Western Hemisphere.
There are many things to do in Panama City and it doesn't cost much to live there, making it an ideal entry point for expats to start their Panama retirement experience.
Coronado
One of Panama's most unique features is that it borders both the Atlantic Ocean and the Pacific Ocean – you can easily swim in both oceans on the same day. When you visit Coronado on Panama's Pacific Coast, however, you may never leave given its physical beauty and tropical vibe.
Only about an hour's drive from Panama City (and the region's major airport), Coronado is a 50-mile stretch of villages and communities that are full of stunning beaches, great golf courses, wonderful gated communities and loads of shops, restaurants and bars.
Coronado is a favorite of American and European expats, so you'll be in good company when you put your feet up and relax in one of Coronado's laid-back beach communities.
Chitré
One of Panama's best-kept secrets, Chitré is located in the country's visually stunning Azuero Peninsula, a few hours away from Panama City. There, the quality of life is high while the cost of living is low.
Retirees will appreciate that Chitré offers four hospitals and a host of labs, walk-in clinics and pharmacies, giving retirees plenty of health and wellness options.
The area explodes every February with Carnaval, a five-day festival that adds color to the Chitré lifestyle. Beachfront real estate is relatively low-priced compared with the U.S. and Mexico, and swimming, snorkeling, and scuba diving are a big part of the beach vibe experience.
San Francisco, Panama City
If you decide to stick to a big-city living experience in Panama City for your retirement, make San Francisco part of your house-hunting plan.
The neighborhood is close to Panama City's center and all of the shopping, dining, business and top-tier medical facilities expats are looking for in a tropical retirement experience.
Retiring couples can easily afford to live in a nice villa with proximity to inviting cafes, great shops and quality dining for about $3,500 per month, according to Live and Invest Overseas.
Like most Panama City communities, costs are on the low side, with amenities like water, phone, cable and housekeeping costing a combined $200 or less per month, leaving you plenty of cash to enjoy the surrounding area on a regular basis.
El Valle de Antón
If you ever wanted to live in the crater of a massive but extinct volcano, El Valle de Antón is the place for you.
Nestled among steep mountains about an hour from Coronado's beautiful beaches and 75 miles from Panama City, El Valle de Antón offers cooler climates than Panama City and even the country's coastal regions. That's because the area rises about 2,000 feet above sea level and is ringed by lush forests that help keep the heat away.
Go for a mountain hike and cool off in one of the region's many waterfalls, then enjoy the serenity of a rural town with less than 10,000 residents. With El Valle, you'll be far removed from big city living without giving up too many creature comforts.
David
For a different Panamanian urban experience, visit David, the country's second-largest city with 165,000 residents.
The city is located in Western Panama, closer to the Costa Rica border, and is well known for its affordable cost of living. Being inland, the city tends to be hotter than most Panamanian locales, but it does offer retirees easy access via an international airport, plenty of malls and shops, and an impressive network of health care facilities.
Volcán
Set in the shadows of Volcán Baru, Panama's most well-known volcano, Volcán offers rainforest living.
Volcán Baru's summit yields gorgeous views of both the Atlantic and Pacific Oceans. Down below, the city offers a 10-block central area, loaded with shops, eateries, health and wellness clinics, and floral shops holding some of the region's most beautiful flowers and plants.
The cost of living is ultra-low, with homes starting at $125,000 and apartments at about $700 per month, according to International Living. At an elevation of 4,600 feet, Volcán is on the cooler side temperature-wise, but watch out for the wet season starting in the spring, where rainfall can average eight inches during some months.
Boquete
Located in the vicinity of Volcán Baru, Boquete is a quiet Panamanian locale with about 23,000 residents.
At an elevation of 3,900 feet, Boquete offers a lush, cool, mountainous climate that cools residents off and is perfect for quality coffee growing. Pick fruit from the loads of orange and pineapple trees that are easily accessible on a mountainside hike and fish in the cool shade of the nearby Caldera River.
For good country living and a fresh and cool climate, it's hard to beat Boquete.
Puerto Armuelles
This coastal town at the southernmost tip of western Panama should feel familiar to U.S. expats, as it physically resembles many coastal American communities.
That's because Puerto Armuelles was once a linchpin locale for the Chiquita Banana Company. The corporation made it a point to build larger, more amenity-laden homes for its workers.
Also just like American towns, Puerto Armuelles is dotted with banks, grocery stores, eateries and playgrounds that give it a small-town feel – albeit one with beautiful sandy beaches and glorious sunset ocean vistas.
Landing a one-bedroom beach town villa for as low as $300 per month doesn't hurt either.
Boca Chica
This coastal town located about 70 miles east of the border with Costa Rica is a water sports paradise, offering beach town living at a fraction of the price found in Florida and California.
With a tiny population of 500 people, Boca Chica is a densely populated town that offers retirees a relaxed and quaint lifestyle. A single retiree can easily live on $1,000 per month, and a small family can do the same for about $2,000 per month, according to Live and Invest Overseas. Expect basic household utilities to cost about $50 per month.
Lifestyle-wise, Boca Chica is as calm and cool as its name. Besides snorkeling, scuba diving, fishing, kayaking and paddleboarding, residents enjoy some of the best and freshest seafood in the world.
For good hospital and health clinic care, the city of David is a short drive from Boca Chica, thus adding peace of mind to your idyllic beachside living experience.