Forbes: A Great News For Panamá. Foreign Buyers Are Finally Cooling On America's Housing Market
Posted on 2023-09-20
Forbes: A Great News For Panamá. Foreign Buyers Are Finally Cooling On America's Overheated Housing Market.
The American residential real estate market rarely rocks headlines—despite economically accounting for the largest single share of U.S. gross domestic product (+/- 17%).
The Great Recession pushed real estate front and center in the media for a while when the banks collapsed back in 2008. Covid subsequently upended where and how people wanted to live and work, which became a story in itself (and still is).
But day to day, no one's really paying attention to U.S. housing market fundamentals the way they are to dips in the Dow or spikes in the S&P.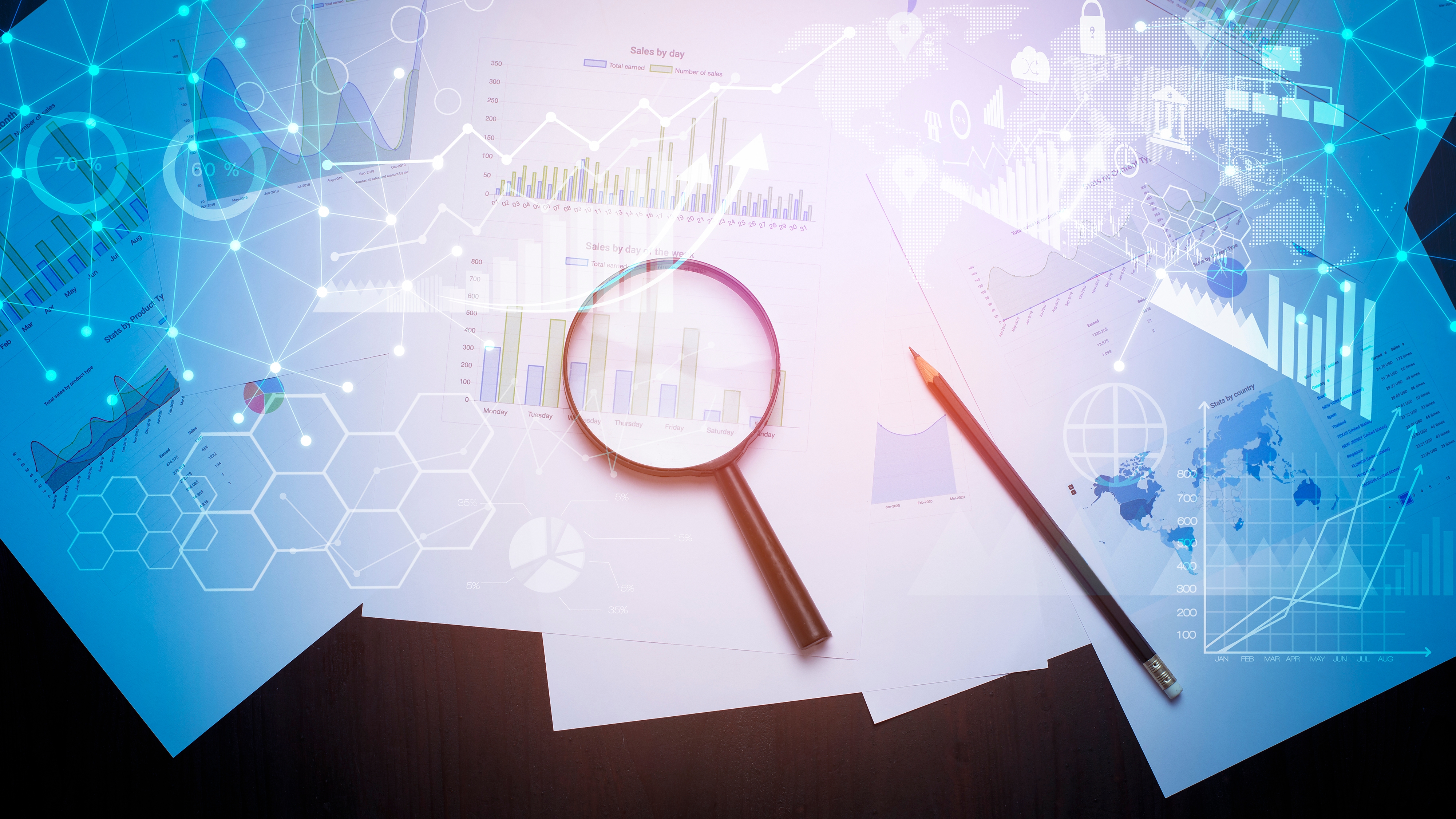 So, it was notable last month, when America's National Association of Realtors (NAR) issued a new report entitled "Anual Foreign Investment in U.S. Existing-Home Sales Declined 9.6% to $53.3 Billion", that so many people seemed to pay attention.
Within 24 hours, NAR's report—based on their "2023 Profile of International Transactions in U.S. Residential Real Estate"—was making the rounds all over the news. It also lit up angsty chats on LinkedIn, Reddit, and social media about the uncertain future of America's housing market.
On face value, the facts in the NAR report are unremarkable.
For example, foreign buyers residing in the U.S. purchased $23.4 billion of existing homes from April 2022 through March 2023, a 31.4% decrease from the prior year—a trend NAR economists attribute to stiff prices, higher borrowing costs, a strong dollar, and historically low inventory. With the housing market already tight for American buyers, no surprise here.
At the same time, however, foreign buyers living abroad purchased $29.9 billion worth of U.S. existing homes, a 20% increase—many in all cash transactions and presumably sight unseen—suggesting an uptick in international investors who want to buy in America, but don't intend to live in America.
All in, international buyers accounted for 2.3% of $2.3 trillion in total U.S. home sales last year. That's no small number ($52.9 billion). But it's the lowest percentage since NAR began tracking foreign real estate purchases back in 2009, representing a 14.2% decrease from 2022.
Other data in NAR's report were dryly demographic.
Chinese nationals, for instance, remained U.S. real estate's most active buyers— averaging $1.23 million per closed deal and accounting for over 25% of all sales by dollar volume ($13.6 billion). Canada scored second in this category at $6.6 billion, followed by Mexico ($4.2 billion), India ($3.4 billion) and Colombia ($900 million).
Geographically, Florida attracted the most foreign real estate investment at 23%, followed by California and Texas (12% each), and North Carolina, Arizona, and Illinois (4% each). No surprise here either.
Yet, taken together, what does it all mean?
Ultimately, NAR's report is a mixed bag of un-conclusions partly because economists often leave the prognosticating to the media. If you consider the current global real estate landscape, however, several possibilities emerge about what's going on and what might be coming next (full disclosure: I'm prognosticating here).
First, while NAR isn't quite Moody's in terms of rattling the markets, the fact that its report made headlines in the first place means global real estate markets are still on shaky footing and no one knows where the canary in the coal mine actually is.
Second, if foreigners really are starting to fall out of love with the American real estate dream, there inevitably will be consequences for U.S. housing.
For one, new condo markets in cities like Miami, New York, and Los Angeles, which have long relied on a steady stream of "flight capital" out of countries with less than stable economies and governments like Venezuela, Brazil, and now Colombia, could see prices drop and inventory languish.
A quick retreat of high net-worth foreign buyers from U.S. real estate would also suck the over-priced oxygen out of the luxury sector faster than another dot.com bust, which would also hit high-end real estate values hard.
Nestled within the NAR report was also a third inferred conclusion which is arguably the most significant.
America has long taken its global real estate preeminence for granted. With a carefully governed banking system, a deep history of private property rights, great beaches and mountains, political stability, rich traditions, an entrepreneurial culture, and a central, easily accessible location in the world, what's not to like?
Ultimately, however, people invest in visions and places and things that they have confidence in. So, if the current brake on foreign U.S. real estate sales over the past year reflects a wind shift in global 'buyer sentiment' about investing in American real estate, more important questions beg answers than just how hard overheated prices and high interest rates are hitting foreign demand.
What if the current ebb of international buyers is a sign that something more emotional or geopolitical is going on? What if America (gasp!) in some countries is no longer considered the safest and most attractive place in the world to invest?
Real estate, like every other industry, endures fits and fads. But could it actually be plausible that real estate's global centers of gravity are shifting slightly more permanently away from the U.S. to other countries, climates, and economic epicenters?
If you stirred him up in a martini shaker, Philip J. Spiegelman would pour out one part Monopoly-Man, two parts Panamá Jack, and three shots of real estate legend all sassed up in a four-piece suit (ascot included).
In some Miami brokerage offices, the words "pioneer" or "trailblazer" still echo behind him up and down the hallways, even though he sold off his last successful brokerage over two years ago. In the four decades since he started selling real estate, Spiegelman has set pretty much every sales record and standard for the tricks most international agents consider standard business practice today: like pre-sale buyer contracts, paying broker commissions upfront, and "fly and buy" programs for foreign investors that incentivize quick decision making. The list goes on.
All of that's added up to more than $20 billion in total sales for Spiegelman, mostly in Miami, but also Los Angeles, Las Vegas, and Panamá.
So, when it comes to international buyers, Spiegelman has seen almost everything there is to see. He's also one of the few people in the real estate business best equipped to prognosticate on the NAR report.
"Foreign buyers have long considered America the gold standard", says Spiegelman, who is currently managing director of InterAmerican Global Realty and IGR Panama. "It will always be aspirational. We're the 'shining city on the hill'. Experience has proven, however, that sometimes that's not always the case. Foreign buyers have been through the cycles, and they're more skeptical about future outcomes than most American buyers are. They'll resist a late cycle entry into a market without an upside opportunity, for example, and this applies to almost every desirable market in the U.S. right now. Our current political and economic climate is also, at best, cloudy and concerning—which is what many of them are moving their money away from in the first place."
The far more important question than why foreign buyers are cooling on U.S. real estate, says Spiegelman, is where all of that money will be reallocated to instead.
Capital flight and wealth sheltering are businesses of alternatives. When one formerly financially favorable jurisdiction—like the Cayman Islands, the Isle of Man, or the British Virgin Islands—becomes too regulated or overly transparent, money will start to move elsewhere along a path of least resistance.
The same financial physics apply to global real estate. As soon as one haven (like Miami) becomes too expensive and crowded, or cities (like Los Angeles) start imposing "mansion taxes" and requirements for Limited Liability Companies, or LLCs (through which many foreign investors purchase U.S. real estate) to disclose their ownership, smart high net worth buyers will simply find other places to park their money.
"Several financial factors are working against U.S. real estate right now," explains Spiegelman of the data in the NAR report. "The strong American dollar makes converting foreign currency to dollars to purchase property more daunting. That fact, added to restrictions that some states are putting on foreign investment, makes U.S. real estate a poorer choice purely from a financial standpoint. Add to that the fact that there are other offshore markets that offer an equally compelling lifestyle on par with Miami and LA and have the culture, climate, social environment, immigration incentives, and international access. Wrap all that up and the fact that global buyers and real estate investors are looking elsewhere doesn't surprise me at all."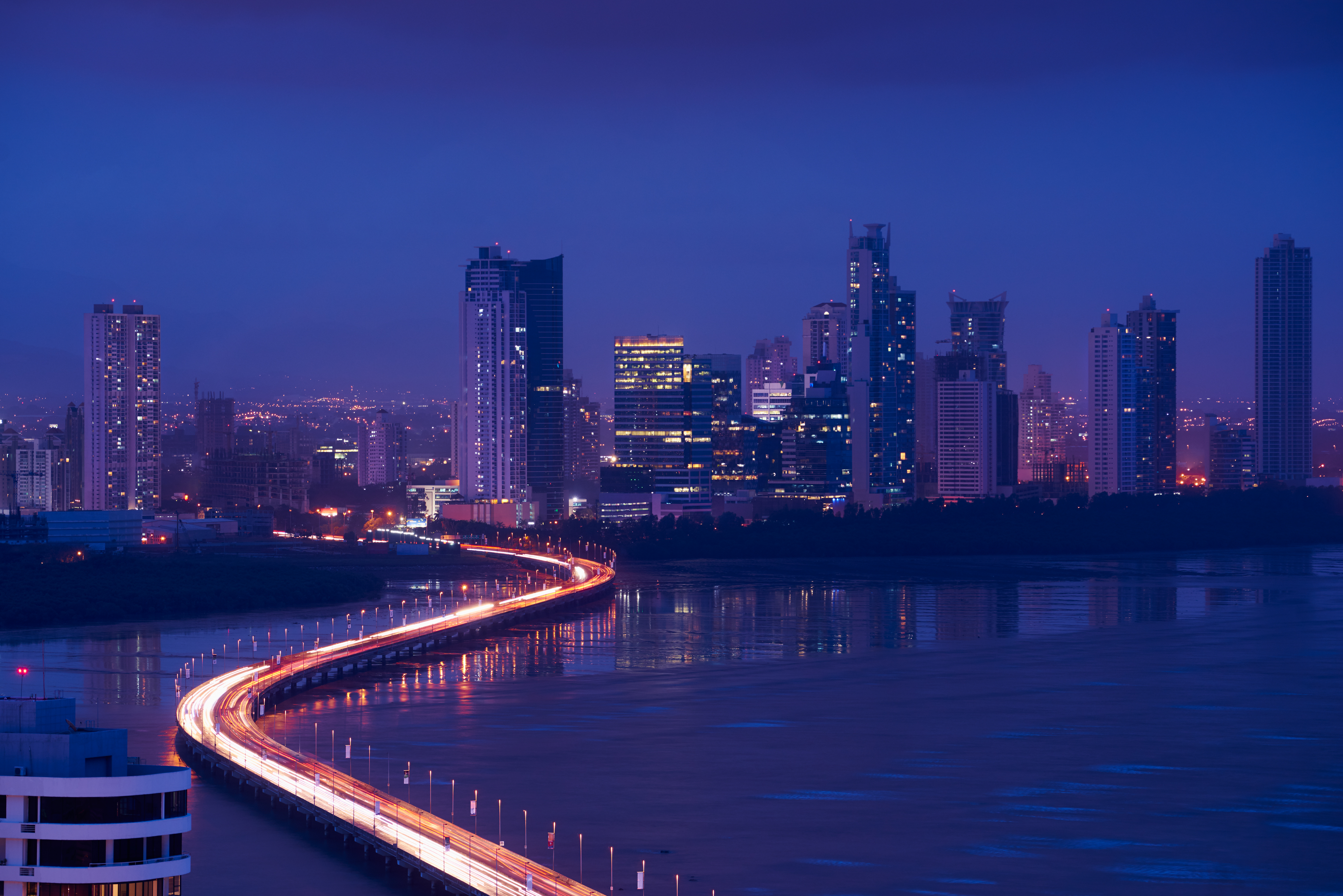 Which is ultimately why NAR's report—as much as it was met with a collective groan across the U.S. broker community—is great news for Panamá and its capital Panamá City specifically.
First off, unbeknownst to many foreign investors, Panamá City is actually a lot like Miami and Los Angeles, especially when it comes to the quality of lifestyle that it offers. The climate year-round is temperate to sub-tropical. Most people speak multiple languages, especially English. There are world-class museums and restaurants, as well as a sizzling nightclub scene. The economy is U.S. dollar based. And you'd be just as likely to bump into a global CEO or billionaire at a low-key BBQ joint in Casco Antiguo or Costa del Este as you would be at Nobu in Beverly Hills or Midtown Manhattan.
Unlike Miami and Los Angeles, however, Panamá as a country doesn't get ravaged by wildfires or droughts or take direct hits from Category 5 hurricanes since its lies south of the Caribbean storm belt.
Panamá City's skyline and architecture looks a lot like Miami and Los Angeles as well, precipitating a centrifugal design force that is only beginning to be recognized by the global real estate investment community.
"While Panamá City's skyline is impressive, it's been comfortable for a long time with the economic cushion that the Panamá Canal and the international banking industry provide," says Annamaria Zampogna, Principal Designer at the Panamanian architecture firm, Forza Creativa, and a graduate of the University of Miami School of Architecture. Along with her partner Eduardo Quintero who trained under the legendary Cesar Pelli, Zampogna has designed some of the most notable and iconic projects both in Panamá and Latin America, including winning the highest prize awarded for architecture by the SPIA (Architecture and Engineering Society of Panamá) in 2022 for their building "Allegra".
"The city's like a young adult that isn't begging for attention yet, but knows that it's about to have its breakout moment. The design media doesn't cover Panamá as much as other countries because of its small size and we didn't really receive headline press until the Panamá Papers put a spotlight on the banking and law firms in 2016. But the world is starting to realize that Panamá's design quality is very high and the high-brow, famous names are all over the place here."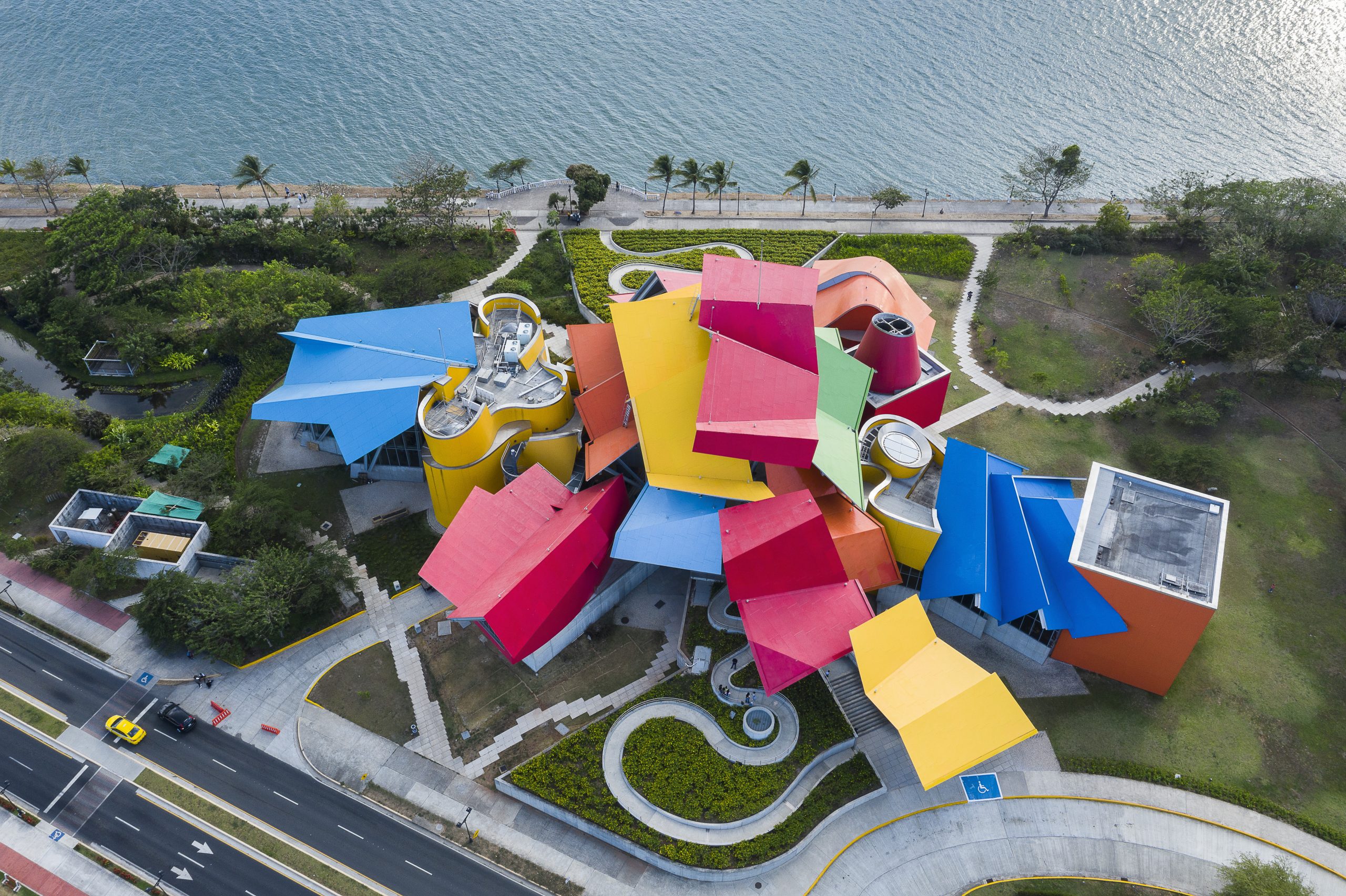 On a causeway less than a mile from downtown, for example, sprawls the Biomuseo, a curving, multi-colored, platelet-like Frank Gehry design that houses Panamá's science museum celebrating the country's world-renowned biodiversity, ecology, and sustainability efforts. Not far away in the financial district is "El Tornillo", or the 787' "Big Screw", which is actually the F&F Building but looks like a massive, torquing glass drill bit. It's the kind of skyline-defining architecture that you can't unsee once you do.
Then there are Panamá City's recently developed luxury residential towers, many of which have been conceived in collaboration with some of the world's leading style icons, like famed French designer Phillipe Starck who was the creative director and driving force behind the Arts Tower on Balboa Boulevard downtown.
Not far away in Marbella at the center of Panamá City's financial district is another new architectural icon called Wanders & Yoo whose every material, detail, finish, and furnishing down to the wallpaper and light fixtures was brought to life by Dutch style superstar Marcel Wanders, dubbed the "Lady Gaga of the design world" by the New York Times back in 2011.
"Star designers have been successfully partnering with local architects and realizing their sophisticated visions in Panamá City for a while now," says Zampogna. "The design standards for custom homes and condominiums is extremely demanding especially when we're working with international brand names. So, if budget isn't an issue, buildings in Panamá can meet any international design level and deliver the best exteriors and finest luxury interiors in the world, without overstatement."
A big part of Panamá's ability to stay on the cutting edge of global style and design is the country's location at the pivot point of the western hemisphere, along with being an international corporate and banking epicenter.
It's also a nod to Panamá's innate appreciation for fashion and the arts, says Budy Attie who was behind the Arts Tower and Wanders & Yoo and is currently developing La Maison by Fendi Casa in Santa Maria, Panamá City's most elite, up-and-coming neighborhood north of downtown.
"Our dedication to fashion, fine art, and design excellence is really what allows us to compete in the global real estate market," Attie explains of Panamá's real estate aspirations. "We will always be able to beat in terms of price and value places like Miami and Los Angeles, especially for branded real estate properties like Fendi. But the main reason foreign buyers invest here is that they discover Yoo by Starck or Wanders & Yoo together with all of the benefits of Panamá and realize that it's a perfect location to live and work and run a business in Latin America with access to the global stage."
Panamá's also becoming an international design epicenter because many native Panamanian architects and designers train and work abroad before bringing their global talents back home, says Zampogna. That in turn elevates everyone's game in terms of the standards and norms for quality, luxury, innovation, and attention to detail.
"A lot of us who now design buildings in Panamá have jumped through the hoops of projects in the U.S., Europe, and Asia with the highest standards of architecture and construction in the industry," she continues. "That global experience has allowed us to design for the highest-end clients from around the world. Over time, it's also allowed us to innovate in ways that we wouldn't have before and plant constant seeds in Panamá for improvement in everything that we do from design and finishes to furnishings and artwork."
Perhaps most importantly in today's market, Panamá City is quickly earning an international reputation for offering more for the money compared with well-heeled real estate hotspots like Dubai, Miami, London, Paris, and New York.
"Panamá is still very affordable internationally for high-end residential properties of all kinds," says Zampogna, "And because of that there's amazing growth opportunity. You get a lot more for your money in terms of size, finishes and amenities, and quality of life can be tailored to your needs far more efficiently. Many foreign buyers looking for a new fiscal address find Panamá attractive in a ton of ways already. But then they quickly realize that Panamá is a value-play as well as a life-strategy decision. Panamá is a strategic place to raise a family and put roots down for a new business. It is a safe metropolis that is very well located in the region for travel. It has good schools with international communities and competitive curriculums, while also being very cosmopolitan and global."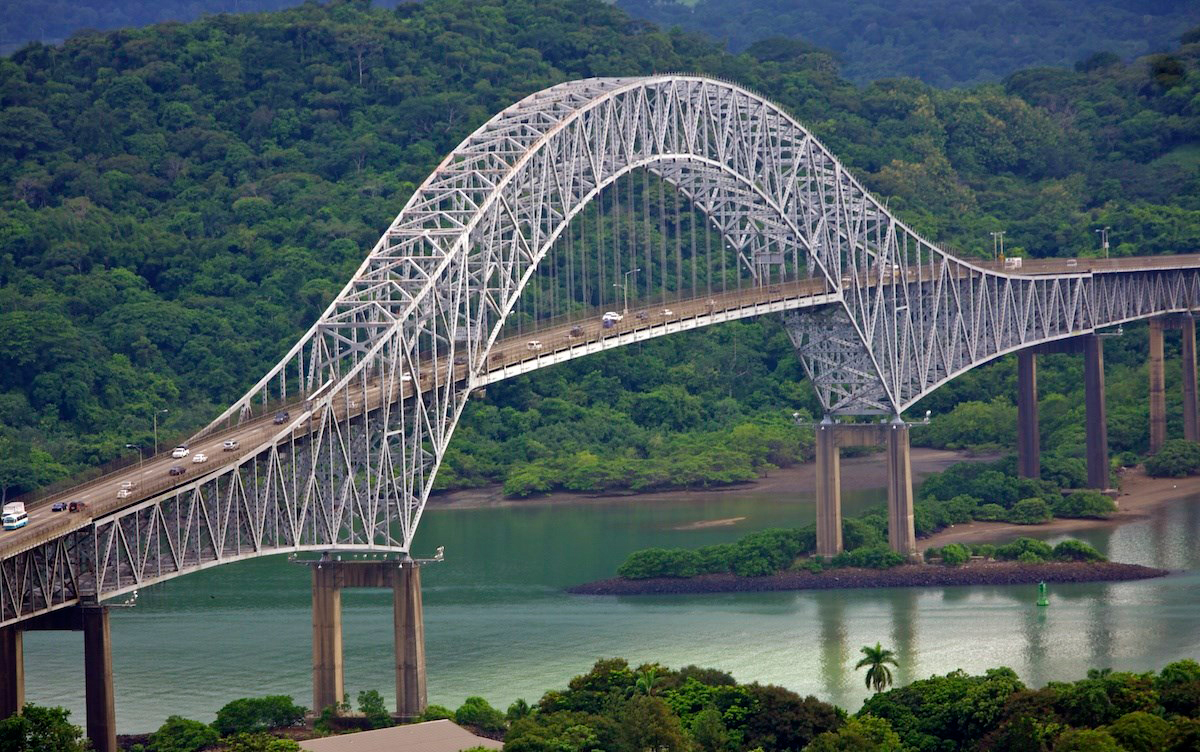 Take all of the high-brow architecture away, however, and Panamá's still a rare haven of stability. The country has been politically steady and economically secure for over a century in a neck of the world that's had a tumultuous history. That might not sound like something a country should have "going for it". But if you grew up in the U.S., you might not know any better.
In Latin America, basic personal, political, and financial freedoms aren't taken for granted and in some countries autocrats are still inclined to seize private assets and amend their country's constitutions when it suits their ambitions. The world isn't getting any freer right now either (see Saudi Arabia, Venezuela, and United Arab Emirates).
And while Latin America overall has recently enjoyed a relatively long stretch of political and economic stability, most experts agree that it's started to wobble again. Large swaths of countries like Mexico, Ecuador, and El Salvador are now effectively self-governed by drug cartels and organized crime. Colombia and Brazil recently elected progressive presidents who promise more spending, less law enforcement, and fewer ties with the West and U.S. in favor of better alignment with China and Russia.
All of which makes Panamá an exception among nations.
The country has no standing military; just a robust police force and it's protection is guaranteed by the U.S. Armed Forces as part of the Panamá Canal Treaties. Panamá's currency is the U.S. dollar, not simply pegged to it. Its infrastructure— including the country's roads, bridges, and airports—is world-class, its government is freely and democratically elected, and its economy is widely diversified compared to countries like Costa Rica and Belize who are overly-dependent on tourism.
"Panamá's economic and political stability has always been kind of a secret," says Henri Mizrachi, a former civilian Director of the Board of the Panamá Canal. "We just haven't had the need to shout that from the rooftops in order to attract foreign investment. Our banking system is world-renowned, our U.S. dollar-based economy is resistant to the risks that other Latin American countries face, and we have invested heavily in infrastructure and technology to take advantage of our location at the center of the western hemisphere. The only difference now is that everyone else is finally taking notice even though we're a small country of only four million people."
Panamá's real estate market is also stable and appreciating, making it an attractive place to invest when other hotspots start to cool.
"Florida for years has been the main object of desire for offshore prospects," says IGR Panamá's Spiegelman. "The weather and low taxation were big draws. The cost of entry was comparably low at the time. The big change took place during the pandemic, which altered U.S. demographics and forced higher prices. Add those factors to higher costs for everything from construction materials to hurricane insurance and you have a perfect storm to cool the American market to offshore buyers. When one considers the other options, countries like Panamá meet many if not all of the requirements of these prospects. The country has just done a poor job of marketing itself, though that's quickly changing at all levels and in both the public and private sectors."
Denise Guillen, Panamá's new Minister of Tourism who could arguably be biased, doesn't disagree. From a marketing standpoint, countries are really no different than technology companies or a food truck start-up; it's only the scale that changes.
"Most visitors who come to Panamá for the first time are especially surprised by the incredibly rich biodiversity that we have to offer; yet, still with excellent connectivity and proximity to metropolitan centers," Guillen tells me. "We are fortunate to live amongst rainforests, national parks, and beautiful coastal areas that provide a variety of activities for visitors to experience a very short distance from our main cities. We also have some very famous places for scientific research; for example, the Smithsonian Tropical Research Institute (STRI) has been established in Panamá for over a hundred years. A visitor can have an adventure—hiking trails, observing wildlife, taking beautiful photos all day at the Soberanía National Park for example—and then get back to a marvelously restored 5-star hotel in Panamá City to freshen-up in time for an amazing gourmet dinner surrounded by architectural masterpieces."
This level of culture and biodiversity so close to a sophisticated urban area is not a minor natural asset—especially when it comes competing with other countries like Costa Rica, Portugal, and Thailand for the coming wave of Babyboomers retiring south and bringing their money with them.
"Historically, we have attracted expats, retirees and investors alike, and Panamá has welcomed them as our very own," continues Guillen, "But not with the same intent and focus as we're doing now. The beauty of this is that people who now come to stay, love this country so much that they continue to help develop tourism, as well as their communities as whole, just by having established an initial investment here. These investors eventually become 'Panameños' and enjoy everything Panamá has to offer. As Panamá continues to invest in tourism promotion, and especially now with the work the Panamá Tourism Authority is doing alongside the International Tourism Promotion Fund (PROMTUR), more people are discovering our excellent travel options and the "conscious tourist" is finding new hidden treasures all around our diverse destinations. As Panamá's reputation continues to grow globally, that will better position us as a retirement and real estate investment destination."
Another reason U.S. real estate's temporary loss could be Panamá's gain is location, location, location. When it comes to centrality, Panamá drew one of the best geography cards in the global deck. The country lies almost exactly at the nexus of the Americas, halfway between North and South America, and equidistant between Europe and Africa and Asia on the hemispherical map.
That means Panamá is close to everywhere as well as having direct flights from more than 85 cities in 37 countries, including Istanbul, Paris, Madrid, Amsterdam, and Armenia. From Asia and Africa, dozens of two-step flights arrive into Panamá City's Tocumen Airport through Los Angeles, Mexico City, Frankfurt, Germany, and Sao Paolo or Rio de Janeiro, Brazil.
Not surprisingly, Panamá is frequently referred to as the "Switzerland" of Latin America in the same way Dubai is to the Middle East, and currently supports global operations for more than 189 multinational corporations including Procter & Gamble, Heineken, Caterpillar, BMW, and steel giant ArcelorMittal.
"Panamá's central location in the Americas and the Panamá Canal's strategic position are vital for our economic and tourism potential because they facilitate global commerce, trade and transportation, making Panamá a logistical hub for the entire world," says Tourism Minister Guillen. "Our privileged geographical location between North and South America also allows for easy access, drawing our visitors from various regions, and keeps us out of the way of major natural disasters, such as hurricanes as well."
Last but not least working in Panamá's favor is that foreign buyers rarely invest in offshore real estate to actually live there. Most invest to make money, either through income earned through short or long-term rentals or appreciation over time, or both. Others invest for tax "abatement" purposes. Many more are looking for passport, immigration, and residency opportunities.
On all of these fronts Panamá is hard to beat, while other countries like the U.S. are cracking down.
"The Panamanian government recently created a 'Golden Opportunity" for those interested in either a visa or future citizenship to compete with countries like Portugal, Mexico, and Spain for foreign investors and especially retirees," says IGR Panamá's Spiegelman. "The primary program that would attract a real estate investor is the Qualified Investment Visa. For $300,000 invested in real estate, the owner can apply for a Panamanian visa in 60 days. Once the visa is issued, the owner can apply for citizenship in five years. The advantages of this program vary depending on one's country of origin. But in all cases Panamá offers significant tax advantages and does not tax income from income earned abroad. For foreign buyers from countries that may make entry to the U.S. difficult, Panamá's visa program alleviates that hurdle, which creates an attractive incentive to offshore buyers and investors with a long-term plan and view."
So, what next?
For U.S. real estate it's hard to say. Until housing prices abate, inventory loosens, borrowing costs comes down, and the country's current economic and political uncertainties re-stabilize, there's a good chance that foreign buyers will stay on the sidelines and keep looking elsewhere.
As for Panamá, there's no place to go but up.
"Foreign buyers have considered Panamá in the past," says Spiegelman, "So, it's not like the country's a dark horse or late to the game. The truth is that Panamá as a whole has done very little to promote itself and raise its profile internationally, which is why it's remained a well-kept secret. That's changing now as more information is getting out there. In a turbulent world right now, people are looking at all alternatives and options. And when combined with climate, culture, health care, banking and finance, low cost of entry, and high value real estate at very affordable prices, it's Panamá's time now."