Pardini & Asociados participates with HP Planet Partners
Posted on 2019-08-13
Pardini & Asociados participates with HP Planet Partners in the original HP ink cartridge recycling program.
Following the commitment to help our planet, we participate in the HP Planet partner program on recycling original HP ink cartridges. As in previous years Pardini & Asociados has returned and recycled ink cartridges used in the company. On this occasion there were 9 cartridges returned.
With this activity we help promote the preservation of the environment by preventing these cartridges from ending up in the ecosystem. This labor is part of our Corporate Social Responsibility activities of 2019.
Our certificate from HP Planet Partners. (Spanish version)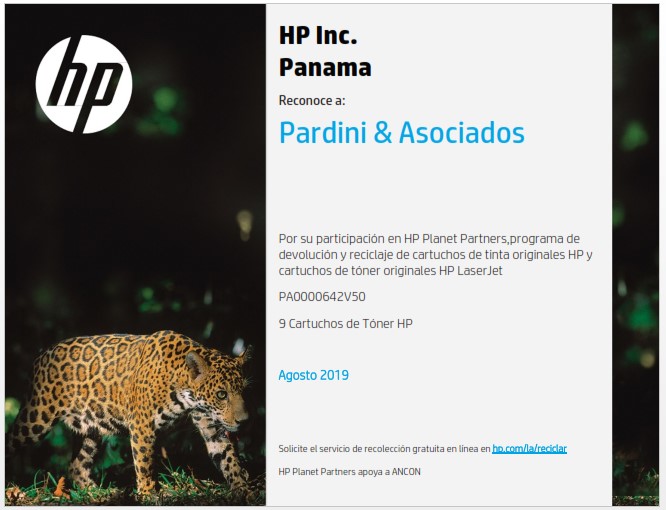 Pardini & Asociados.